The US Army has stopped the contest to replace the M2 Bradley with a "OPTIONALLY Manned Fighting Vehicle" (OMFV). In October 2019 General Dynamics Land Systems and Raytheon / Rheinmetall team offers had exits. The Raytheon / Rheinmetall offer was not accepted, because the required functional demonstrator was not supplied, That left only one candidate after prior BAE Systems and Hanwha already had withdrawn from the competition. A competition with only one participant had drawn criticism immediately after the rejection of the Raytheon / Rheinmetall offer.
While the Army Command Futures adhere strictly to the competition requirements and wanted to continue the program with a party, there was the effort in the procurement organization of the Army to have at least two competing offers to choose from. Not least also led feedback and suggestions from the industry to the decision to start the competition again.
The program (Next Generation Combat Vehicles, NGCV) "next-generation combat vehicles", to which the OMFV belongs, the modernization program with the second highest priority, according to the "Sweeping precision fire" is (Long Range Precision Fires, LRPF). In order to achieve these and other programs quickly, the Army Command Futures was founded, which has made for each project Cross Functional Team (CFT). The CFT will speed up the projects and support the Program Manager in the procurement and use of resources.
General Dynamics had offered the armored personnel Griffin III, the European ASCOD family is a further development, with a new 50-mm cannon and new electronics that meet the US requirements.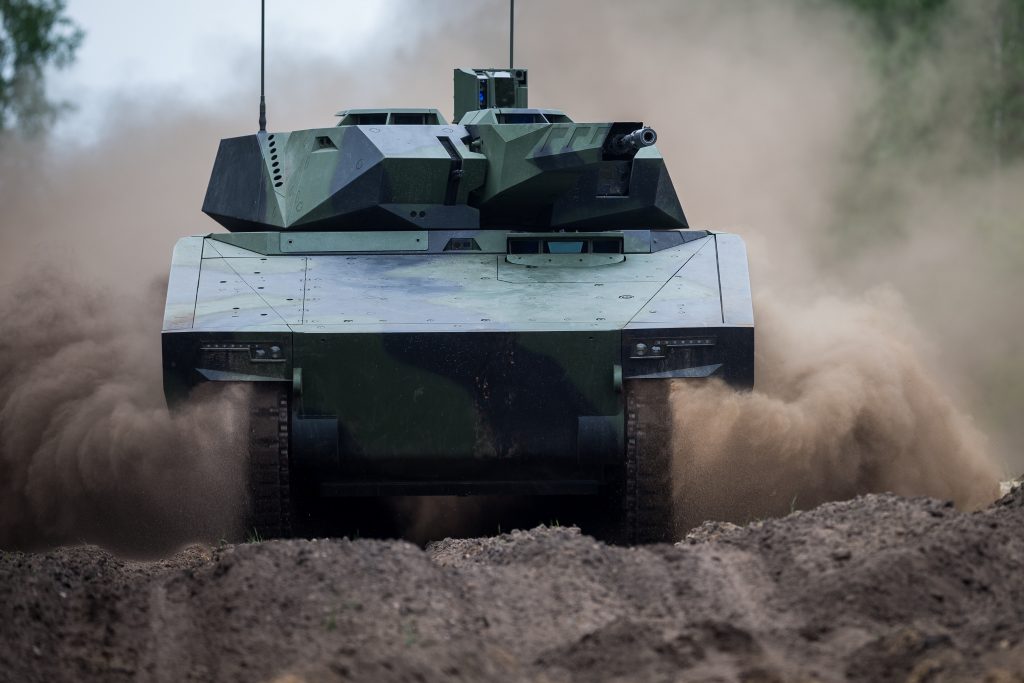 Raytheon / Rheinmetall have Lynx KF41 offered the newly designed from the ground up Rheinmetall armored personnel carrier with Lance Tower and shares of Raytheon for armament, fire control, education and protection.
The US Army wants to pursue high priority the OMFV program continues, because the need for this combat vehicle remains urgent.
The program provides OMFV since its inception represents an innovative approach to the procurement of the Army, by focusing on delivering the combat troops of the armored brigade an essentially new capacity under a significantly shortened time line compared to the traditional procurement efforts.
The US Army plans to revise the requirements for the OMFV and start the contest again. A schedule for this is not known, but is already foreseeable that already ambitious originally planned introduction of OMFV in 2026 hardly seems feasible.
Gerhard Heiming