On 5 July 2019, being beaten on the airfield apron in Lower Saxony Wunstorf soldiers saw in the sky a formation of three weapons systems of the Air Force, which was commonly found in recent months for practice in German airspace. A A400M with extended refueling stations is accompanied by respectively a tornado and Euro Fighter in close formation.
This formation in a sense represents the order of the Airbus A400M for his foreign assignment in Jordan. For the first time, the Commodore of the Air Transport Wing 62, Colonel Ludger beds, some of his soldiers and one of the 31 have already been delivered A400M in the role of a tank aircraft, in a 14- goodbye day use. Here he points out that Germany is the first A400M operators nation that sends this weapon system for air refueling operations in the application. The A400M will provide on site Al-Azraq, Jordan, a significant contribution to international operation "Counter Daesh / Capacity Building Iraq" (CD / CBI) in the fight against the terrorist organization Islamic State.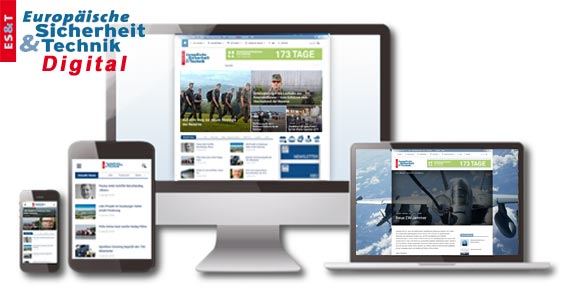 Enjoy the premium content and other advantages ofESUT Digital:
Access to all online content
Comprehensive Search the news archive
Individualized news section
Backgrounds, analyzes and technical articles completely and exclusively from the European Security and Technology and Defense Technology Reports
Daily news from the categories Industry / Homeland Security / International / country / air / politics / military / lake / Armed Forces and many more.