Last year, the army was in twelve different missions of NATO, the EU and the United Nations and performed beyond premiums from use same obligations for NATO and EU under the Standby Forces VJTF (NATO spearhead), the Enhanced Forward Presence Battle Group Lithuania and the European Battle Group.
This wide portfolio will remain foreseeable, given the unstable situation in North and Central Africa, the Middle East and the continuing threatening Russia's behavior on the eastern flank of NATO.
So that the army can afford the obligations under national and Alliance defense, but especially in the operations and use the same obligations in the future, are skills development and protect their wealth at the top of the agenda, primarily by eliminating the structural material reduced equipment.
In 2018 for significant decisions were made. The "Plan army" is recognized as the strategic plan of the army and returns unchanged the planning conductive frame to initiate much-needed creation schemes. The first stopover on the upper attack axis to a fully established Division in 2027 with three brigades is equipping the mechanized infantry brigade 37. These shall make 2023 the order, the NATO Response Force Country (NRF (L) from 2022 to 2024) and that, unlike 2019 without substantive recourse to other associations. In parallel, it is on the lower axis attack it, to take the path on the digitization of the Army consistently with the objective of the Army 4.0 in 2032. This must now be consistently pursued. Not for nothing is the year 2019 "the year of implementation," said the inspector of the army, Lieutenant General Jörg Vollmer.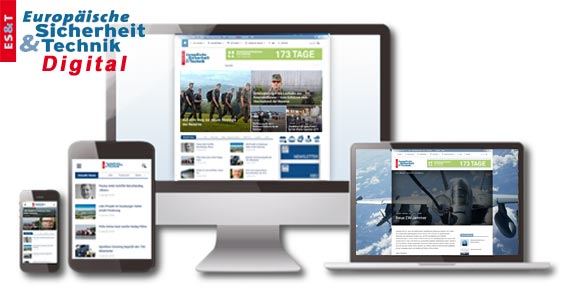 Enjoy the premium content and other advantages ofESUT Digital:
Access to all online content
Comprehensive Search the news archive
Individualized news section
Backgrounds, analyzes and technical articles completely and exclusively from the European Security and Technology and Defense Technology Reports
Daily news from the categories Industry / Homeland Security / International / country / air / politics / military / lake / Armed Forces and many more.