Interview with Lieutenant General Dipl.-Kfm. (Univ.) Martin Schelleis, Inspector of the Joint Support
ES & T: Herr General Schelleis, the armed forces this year is the lead nation in the land component of the fast spearhead of NATO. In this context, a number of exercises have been held in which the Joint Support was involved. Exercises do indeed sense only if one learns from them. What lessons do you draw from the exercises?
Schelleis: Yes, the Joint Support Service was involved in the exercises in different ways. First, we are a basic component of NATO spear seats. As such, only the Panzerlehrbrigade is often perceived. This course provides the core of the rapid reaction ground forces. but integral parts are also the Military Police and the forces of civil-military cooperation and the NBC defense. These are a few hundred men and women from the armed forces base. The naturally have mitgefahren the whole exercise program.
In addition, the national support forces are an essential part of the system of the spearhead troops. Although NATO calls only fighting force, but expects the provision of appropriate support. And as the Joint Support is very much involved. We provide both the guide and the ground of national support forces. Overall, we are thus doing with almost 1,800 soldiers. As the spearhead in the narrow sense refers only to the fighting force, this great support bandage is unfortunately often not seen.
And, although it is so heavily polluted at least as the fighting force: Of the 850 soldiers in the highest level of readiness, ie after 48 hours warning deployable, 650 come from the armed forces base.
ES & T: What did you learn?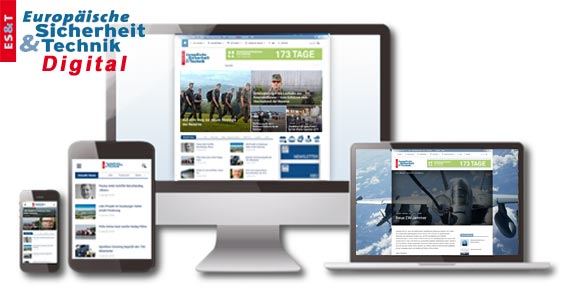 Enjoy the premium content and other advantages ofESUT Digital:
Access to all online content
Comprehensive Search the news archive
Individualized news section
Backgrounds, analyzes and technical articles completely and exclusively from the European Security and Technology and Defense Technology Reports
Daily news from the categories Industry / Homeland Security / International / country / air / politics / military / lake / Armed Forces and many more.