With the war in Ukraine and the associated refocusing of many armed forces on national and alliance defense automatically required for this purpose weapon systems the subject of modernization efforts of the armed forces. Consequently, the industry has dealt with it used the time since 2015 to develop weapons systems such as combat and armored personnel carriers, artillery and mortar and prepare for future challenges. In the field of weapons systems there was mortar to recently some interesting innovations.
The future mortar trains infantry
The new capability profile of the Bundeswehr determined that will take place on association and major unit level reclassifications. The structure of individual trains will be adjusted, and the mortar lines of infantry.
At international forums and symposiums was repeated to hear that the number of mortar trains will double the number of weapons systems but remains the same. In future, a heavy infantry company from which an give it expected in the future in the Infantry Battalion 291 (Illkirchen, France), have two trains, each with four 120-mm mortar systems, currently the company has a train with eight tubes. 1. The train is performed by an officer and will turn personal stronger than the second train, which is guided by a Sergeant. Both trains will have in the future on reconnaissance teams, which take over part of the responsibilities of the current aiming circle squads. The mortar team will continue to consist of squad leader, gunner, loader and ammunition Sagittarius. The special feature of the first train that the additional staff will be used to set up four 60-mm-squads in the basic outline will be. Thus, the first train via eight mortar team (four 120 mm and four 60 mm) is equipped. And the second train will be equipped with four 60 mm systems, but use them in secondary function in parallel with the "120s".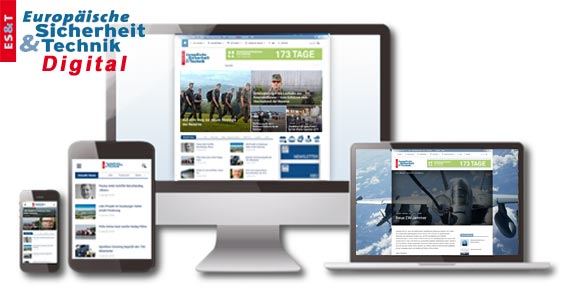 Enjoy the premium content and other benefits ofESUT Digital:
Access to all online content
Comprehensive search in the news archive
Customizable news area
Backgrounds, analyzes and technical articles completely and exclusively from the European security and technology and the defense reports
Current news from the categories Industry / Internal Security / International / Land / Air / Politics / Armaments / Sea / Armed Forces and much more.