As part of this year's multinational air defense exercise Tobruq Legacy 2019 in Poland Flugabwehrraketengeschwader 1 a tri-national task force led by his Surface-to-Air Missile Operations Center (SAMOC) successfully with various command posts and weapon systems.
The exercise "Tobruq Legacy" (TOLY) was originally an interoperability test for ground-based air defense systems. Today, it is grown with 16 participating nations and 2,500 soldiers to the largest air defense exercise in Europe. TOLY is rounded off by live fire of the participating air defense systems short-range (Short Range Air Defense Systems). In future, the exercise every two years to take place, and Germany reviewed the possible orientation.
The variety of different weapons systems to integrate with different skills to use tactical data links under a single management in the NATO command structure, it requires powerful command posts. For network enabled operations under the enhanced air defense - and thus the establishment of an optimized scheduling and a powerful management tool for forces of the ground-based air defense in the NATO coalition - has the Air Force, the SAMOC. As a command post of the 3rd management level, it forms an important link between parent air defense command posts, such as the Control and Reporting Center and the Joint Forces Air Command, on the one hand and the subordinate group leadership command posts (second management level) with their subordinate fire units (the first management level) on the other. The connection and tactical command of various weapons systems of ground-based air defense in a joint, and multinational air defense use and the possibility of integration in a multinational training and simulation composite complement the ability spectrum.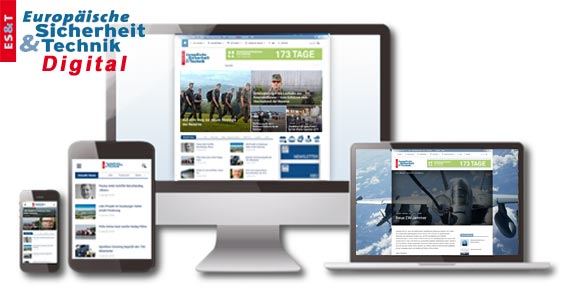 Enjoy the premium content and other advantages ofESUT Digital:
Access to all online content
Comprehensive Search the news archive
Individualized news section
Backgrounds, analyzes and technical articles completely and exclusively from the European Security and Technology and Defense Technology Reports
Daily news from the categories Industry / Homeland Security / International / country / air / politics / military / lake / Armed Forces and many more.