Hochmobil, schnell verlegefähig, digitalisiert, diese Worte beschreiben die Kampftruppen der Zukunft, die dank dieser Eigenschaften wesentlich mehr Durchsetzungskraft besitzen sollen als die heutigen Einheiten. So zumindest die Vision, die unter anderem der Inspekteur des Heeres beim Startschuss Digitalisierung im vergangenen Dezember verkündete. Diese gesteigerte Mobilität erfordert allerdings auch neue Technologien über die erste Meile und in den verlegefähigen Gefechtsständen.
Panzer für mehrere Millionen das Stück stehen in Stellung. Der Gegner schickt eine Kleindrohne für paar Hundert Euro zur Aufklärung in den Himmel und verschießt im Anschluss mehrere Mörser oder Artilleriegeschosse für wenige Tausend Euro. Das dickste Portemonnaie gewinnt nicht mehr unbedingt den Krieg am Boden, auf dem gläsernen Gefechtsfeld ist die Bewegung das Prinzip des Überlebens. Diese Bewegung erfordert eine koordinierte Mobilität auf der sogenannten ersten Meile.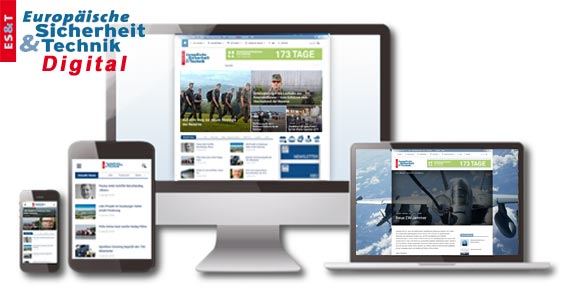 Enjoy the premium content and other benefits ofESUT Digital:
Access to all online content
Comprehensive search in the news archive
Customizable news area
Backgrounds, analyzes and technical articles completely and exclusively from the European security and technology and the defense reports
Current news from the categories Industry / Internal Security / International / Land / Air / Politics / Armaments / Sea / Armed Forces and much more.