The VJTF 2023 (L), the NATO spearhead requires extensive modernization and digitization activities, of which even the German soldiers system Future Soldier - Expanded System (IdZ-ES) is affected. A special project will now communication and management systems are renewed on time. The schedule is tight, after the certification of the VJTF starts by NATO already in 2022, which is why the training of the new devices in 2021 must begin.
Officially, the measure is called "IdZ-ES K-state VJTF 2023", internally it is called "IdZ ES Plus". The project ended on 26 June 2019 by the Budget Committee. At that new facilities include the radios (on dismounted armored infantry and vehicle), a replacement of the electronic back, a new management computer as well as a renewal or extension of the Command and Control System.
This further development of the existing IdZ-ES it were the teething problems and criticisms should be repaired by the first user experience and since the introduction of IdZ be renewed technologies are introduced. The contractor for the leadership ability, the company Rheinmetall, so that the army here has only one contact person and responsible person who must pass on the requests and suggestions of its subcontractors. Thus, the leadership ability is in one hand, the responsibility of Rheinmetall, which, however, coordinates its actions closely with the leaders of the army and the Procurement Office of the Bundeswehr. Finally, it is important to create the best system for the customer, and that is only in close contact.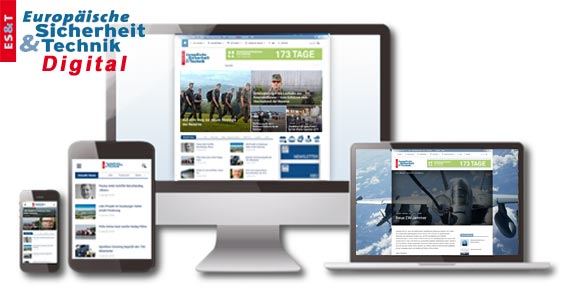 Enjoy the premium content and other advantages ofESUT Digital:
Access to all online content
Comprehensive Search the news archive
Individualized news section
Backgrounds, analyzes and technical articles completely and exclusively from the European Security and Technology and Defense Technology Reports
Daily news from the categories Industry / Homeland Security / International / country / air / politics / military / lake / Armed Forces and many more.