The Lithuanian army received the first two boxers in the variant infantry fighting vehicle (IFV). The Boxer IFV is equipped with the unmanned, fully stabilized tower Samson Mk II by Rafael. The armament consists of a MK44S 30 mm board machine gun, a launcher for Spike LR antitank guided missiles and a coaxial 7.62 mm machine gun.
Lithuania has ordered 2,016 on the OCCAR total of 88 boxers from the manufacturer ARTEC, a joint venture between Rheinmetall and Krauss-Maffei Wegmann and became - after Germany and the Netherlands - the third user of the nation armored transport vehicle GTK Boxer.
Two boxers with driving school equipment had received Lithuania in December 2017 and used it for training crews and maintenance personnel.
The two now passed boxer with the Lithuanian name Vilkas are first subjected to the Lithuanian Grand Dukes Algirdas Battalion in Rukla acceptance tests and formally after successful completion handed over for use in the Lithuanian armed forces. With the combination of firepower, maneuverability and crew protection, the boxer be prepared according to the requirements of Lithuanian forces. The range of tasks provides the use in front in national defense and in international assignments.
2019 to be delivered to Lithuania a total of 15 Vilkas. The remaining 71 vehicles are to be available by the end of 2021, the Mechanized Infantry Brigade Iron Wolf. Then Lithuania has 84 Vilkas IFV, four command vehicles Vilkas Vilkas and three mission modules driving school vehicle. In addition to the Algirdas Battalion and the Grand Duchess Birutė Uhlan Battalion is equipped with Vilkas.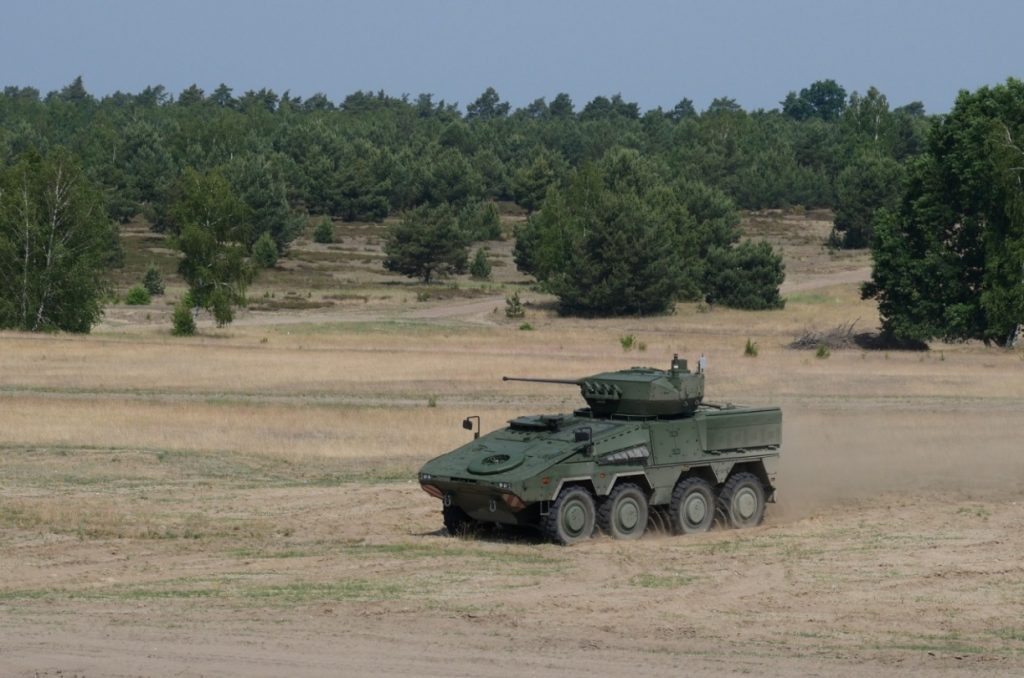 Lithuania, together with the Netherlands and Germany a member of the weapon system partnership boxers to NATO Support and Procurement Agency (NSPA). This ensures adequate logistical supplies purchased by the Lithuanian armed forces infantry combat vehicles - with the possibilities of collective procurement of spare parts, centralized storage, and technical and engineering support.
Gerhard Heiming