The German Navy operates 124 specially designed for the Association air defense and armed forces joint air defense ships with the three class frigates. The main sensor to build a long-range air situation picture is the air traffic control radar SMART-L (Passive Electronically Scanned Array radar, PESA, the manufacturer Thales NL), but which is affected by significant obsolescence.
The essential aim of the project "Obsoleszenzbeseitigung the wide area sensor and capacity expansion F124 in air defense" to be obtained by eliminating the obsolescence of the SMART-L air traffic control capability of the F124 is. In addition, the frigate to be able to make appropriate contribution to NATO Ballistic Missile Defense (BMD) in the areas of early warning and Zielvorweinweisung one of the German leadership role in the cluster Air and Missile Defense.
Two steps
Level 1 includes the Obsoleszenzbeseitigung through acquisition and integration of a new wide-area sensor in the frigates class F124. To this end, minimizing risk, in addition to the three shipping systems, a test, reference and training system (TRA) will be built at the Naval Engineering School in Parow, which later serves as a training facility for the rehabilitation training. the first tests and evidence of long-range sensor in conjunction with a derivative of the Combat Direction System (CDS) F124 will take place at the TRA. These CDS F124 version of the TRA is then already adapted to the new long-range sensor, in particular the shares Sensor simulation and sensor control.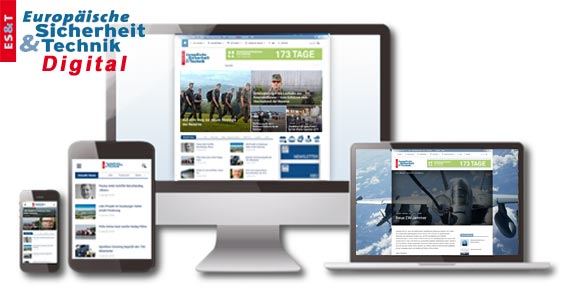 Enjoy the premium content and other advantages ofESUT Digital:
Access to all online content
Comprehensive Search the news archive
Individualized news section
Backgrounds, analyzes and technical articles completely and exclusively from the European Security and Technology and Defense Technology Reports
Daily news from the categories Industry / Homeland Security / International / country / air / politics / military / lake / Armed Forces and many more.