The German Navy wants to expand its capabilities by using helicopter drones on board its corvettes and, in the long term, on the new MKS 180 ships.
However, extensive tests on sea-going units are still required before extensive procurement can take place. For the fall of this year, the Navy has scheduled the first flight tests with these Unmanned Aerial Systems (UAS) on a K130 class Corvette.
Für die Marine sprechen eine Reihe von Gründen für den Einsatz von UAS – sowohl als Dreh- wie möglicherweise auch als Starrflügler. Nach Aussage von Fregattenkapitän Arne Kapitza, Fachreferent Fliegende Waffensysteme im Bereich Drohnen der Marine, können seegehende Einheiten mithilfe von fliegenden Sensoren schnell und ausdauernd ihre Sensorreichweite erhöhen, sei es mit optischen Sensoren oder zukünftig mit Radargeräten.
Kapitza explains that further considerations primarily go in the direction of more direct operational support. The skills of unmanned and manned flying systems are to be united under the keyword Manned-Unmanned-Teaming or MUM-T. This could go so far that several UAS can be controlled from a helicopter or aircraft for direct support in the field.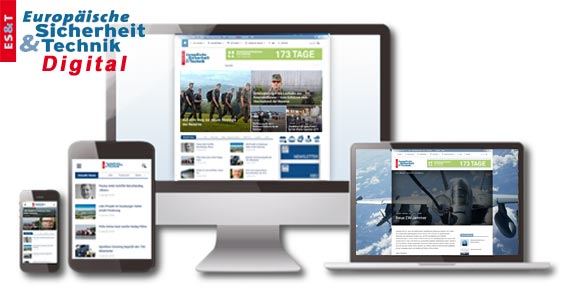 Enjoy the premium content and other benefits ofESUT Digital:
Access to all online content
Comprehensive search in the news archive
Customizable news area
Backgrounds, analyzes and technical articles completely and exclusively from the European security and technology and the defense reports
Current news from the categories Industry / Internal Security / International / Land / Air / Politics / Armaments / Sea / Armed Forces and much more.