Ability profiles of the armed forces are subject to constant change. Often technological advances have influenced the design of warfare. In just the last 100 years, the potential of the engine, air mechanization and nuclear weapons helped the user to clear advantages in operations. Currently start forces the cyber and information space (CIR) constitutes military operation space and make full use of CIR operations. to develop new military capabilities, it affects regular positive impact on military conflicts.
The progressive and all-pervasive digitalisation offers many opportunities and design options. Exponentially increasing computing power, big data, artificial intelligence, virtual and augmented reality, nanotechnology and automation and autonomy also have an effect on future conflict pictures and armed forces. The growing integration of management and information systems as well as reconnaissance and effective means accelerates processes and allows, among other things in the CIR partly a largely location-independent work. The high availability of digital technologies and short innovation cycles make it easier to create with small means great harm governmental and non-governmental actors.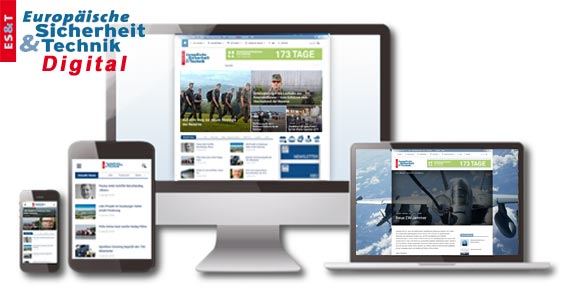 Enjoy the premium content and other advantages ofESUT Digital:
Access to all online content
Comprehensive Search the news archive
Individualized news section
Backgrounds, analyzes and technical articles completely and exclusively from the European Security and Technology and Defense Technology Reports
Daily news from the categories Industry / Homeland Security / International / country / air / politics / military / lake / Armed Forces and many more.