Die Artillerietruppe leistet mit Rohr- und Raketenartillerie Feuerunterstützung, führt den Kampf mit Feuer im gesamten Aufgabenspektrum der Streitkräfte. Ihr Fähigkeitsspektrum ist ein wesentlicher Beitrag zur Streitkräftegemeinsamen Taktischen Feuerunterstützung (STF) für die deutschen Streitkräfte sowie internationale Verbündete.
Die Artillerie kann neben Beiträgen zur Aufklärung mit ihren modernen Waffensystemen durch weitreichendes, indirektes Feuer nahezu in Echtzeit, abstandsfähig und präzise, bei jedem Wetter und zu jeder Tageszeit wirken. Dank der Digitalisierung (Sensor to Shooter) kann der Effekt heute sehr schnell ins Ziel gebracht werden. Nach Analysen der U.S. Army und der NATO zum Ukrainekrieg wirkt die Artillerie durchschnittlich innerhalb von acht Minuten. Ein Grund dafür ist die hohe Anzahl an Aufklärungsdrohnen, die teilweise aus speziellen Verbänden eingesetzt werden.
In der Struktur HEER2011 sind vier gemischte Bataillone mit jeweils einer Artillerieaufklärungs-, einer Raketenartillerie- und zwei bis drei Panzerartilleriebatterien vorhanden. Das entspricht einem Verhältnis von 1:9 im Vergleich zu Verbänden der Kampftruppe. Die derzeitige Ausplanung der Artilleriebataillone und deren Zuordnung zur Divisionsebene erfolgten vor dem Hintergrund der bis dahin wahrscheinlichsten Einsatzszenarien, d.h. mit Schwerpunkt für Einsätze im Rahmen der Konfliktverhütung und Krisenbewältigung. In der zukünftigen Ausrichtung Heer 2032+ sind derzeit 13 Artilleriebataillone vorgesehen: zwei Raketenartilleriebataillone in der Korps- und drei in der Divisionsebene sowie acht Rohrartilleriebataillone in den Brigaden.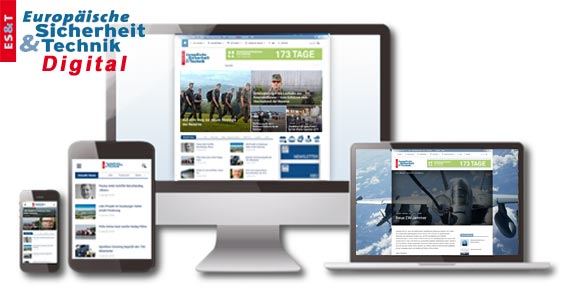 Enjoy the premium content and other benefits ofESUT Digital:
Access to all online content
Comprehensive search in the news archive
Customizable news area
Backgrounds, analyzes and technical articles completely and exclusively from the European security and technology and the defense reports
Current news from the categories Industry / Internal Security / International / Land / Air / Politics / Armaments / Sea / Armed Forces and much more.