Various defense projects, use Conditional immediate needs and some modernizations and adaptations to special uses have the infantry toolbox Bundeswehr rich and specific, but sometimes also made confusing. New purchases are pending. Adapted concepts should harmonize the stock.
Basically: The infantry toolbox ranges from combat knife up to the shoulder-guided missiles. Small arms and anti-tank hand weapons empower infantry and dismounted operating forces, targets at ranges up to 2,000 meters to fight. With regard to the small arms that are the focus of this article, namely the Planning Office and the department is currently working K6.2 of the Federal Office for equipment, information technology and use of the Bundeswehr (BAAINBw) to further harmonization. Here, the system concept is even more strongly to the fore: The system handgun consists of the basic weapon and supplementary sets. These can, depending on the intended use or different troops genus-specific. Among the supplementary sets include target devices (mechanical and optical), attachments such as laser light modules, silencers, grenade launcher or bayonet. System-handed weapon also includes the corresponding Peripherieaustattung (z. B. strap, magazines, magazine pouches, Umtarnfarben), ammunition, logistics (management, spare parts, repair) and last but not least training.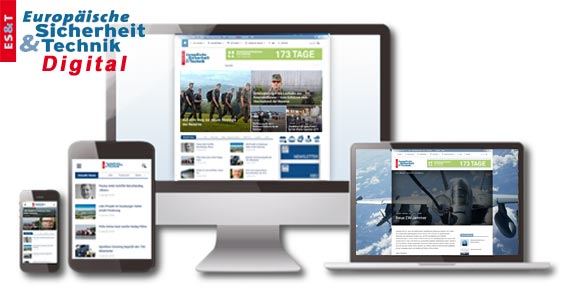 Enjoy the premium content and other benefits ofESUT Digital:
Access to all online content
Comprehensive search in the news archive
Customizable news area
Backgrounds, analyzes and technical articles completely and exclusively from the European security and technology and the defense reports
Current news from the categories Industry / Internal Security / International / Land / Air / Politics / Armaments / Sea / Armed Forces and much more.