The schedule for the next German VJTF -Führung is narrow. And it is getting close. Germany takes over in 2023, took the lead again. While Germany took over this year with the panzerlehrbrigade 9 to lead the current VJTF, but this is disputed by zusammengeliehenem, partly outdated device. To VJTF 2023 it will be different. However, 2023 is not far away and the purchases should now be initiated. Finally, in the past, melodious projects have led to lively discussions and blackened paper without them - in the absence resulting procurements - brought real changes.
Ten years ago the armed instruct the German Bundestag, Reinhold Robbe wrote in its 2008 report: "On another occasion gave me a soldier before that he had to perform his official communication to the part with his private cell phone due to the low range of the radios. States of this kind are unacceptable. The employer is here a duty to provide suitable equipment to fulfill the order. It can not be that the soldiers personal material disadvantages in the performance of their official duties because of the service convenient device is missing. "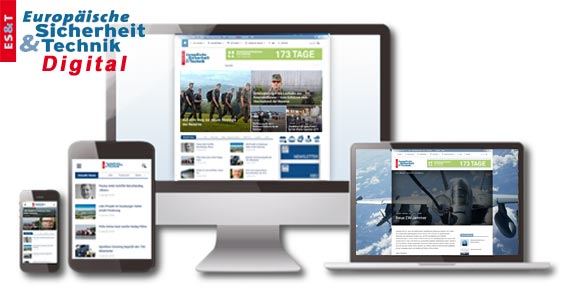 Enjoy the premium content and other advantages ofESUT Digital:
Access to all online content
Comprehensive Search the news archive
Individualized news section
Backgrounds, analyzes and technical articles completely and exclusively from the European Security and Technology and Defense Technology Reports
Daily news from the categories Industry / Homeland Security / International / country / air / politics / military / lake / Armed Forces and many more.